Potential Functions
By Steven J. Grisafi, PhD.
The potential functions have shown themselves useful by establishing correlations with seemingly disparate entities through collider variables. Recognizing this, Grisafi Finance Rheology is pleased to offer a subscription service for the numerical data comprising the computed potential functions, the Money Potential Ψ, its integral Ξ, the two horizontal components of its gradient GradX and GradY, and the integral of the zero contour level isourface Γ upon which it is built. The average values of these quantities are posted daily six days each week for the Treasury Debentures analysis, the Energy Fuels analysis, the Precious Metals analysis, the Bitcoin Exchange analysis and the Dollar Exchange analysis. Enhancing this, the Grisafi Finance Rheology Learning Center now proposes to send via e-mail an archive containing the (x,y,z) ordered triplet numerical data points for the right hand rectangular coordinate system defining each function point-wise.
Shown below are sample figures for the functions: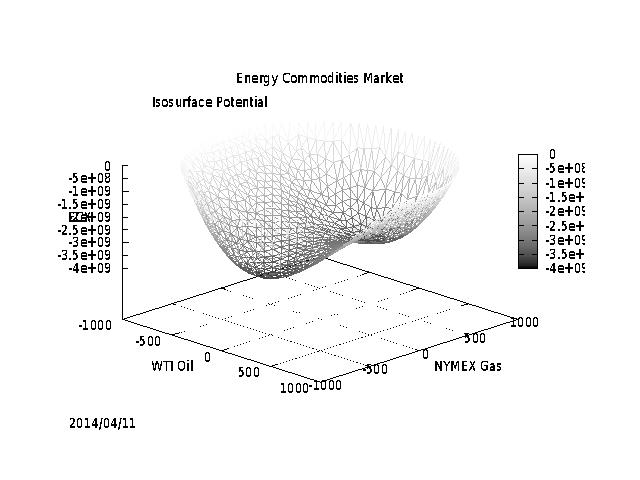 Money Potential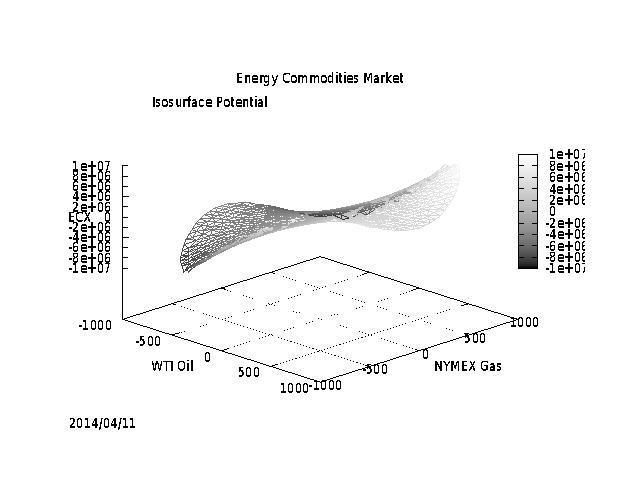 X Gradient Component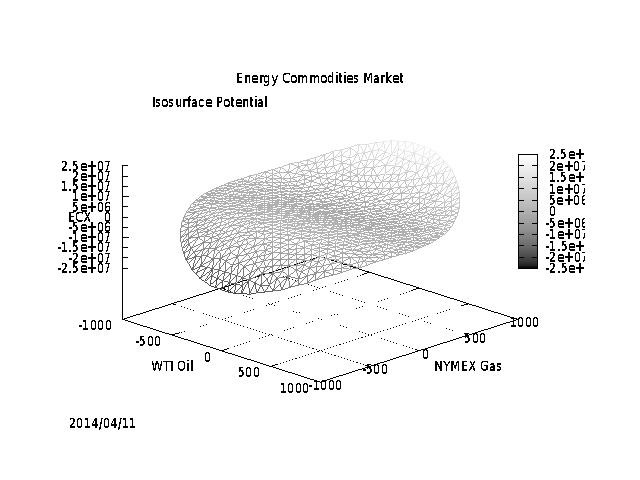 Y Gradient Component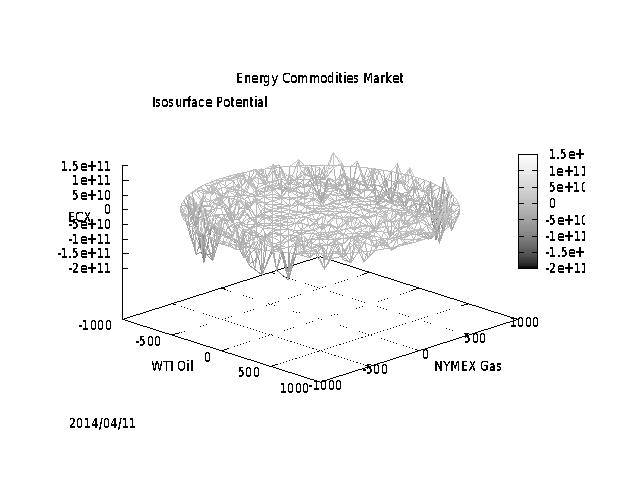 Potential Integral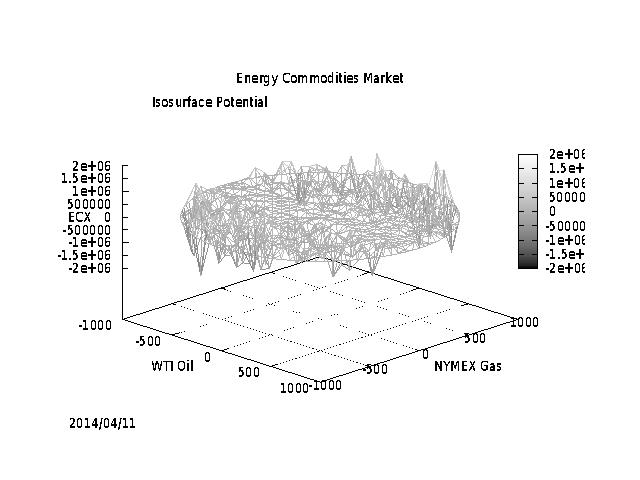 Isosurface Integral
The data archive contains the numerical coordinates for all five functions for all five analyses computed each day in two formats. The data points are given as an HTML file and a CSV file, which could then be imported into a spreadsheet. Click the button below to retrieve a sample archive:
Requests made before 21:00 hours UTC will receive the current day's archive. Requests received after that hour will be sent the next day's archive the following morning Eastern Time in the USA. The buyer must provide a working e-mail address to which the archive is to be sent. One may subscribe for either a single day's archive, a week's six daily archives or an entire month's archives for Monday through Saturday Eastern Time USA. Please click the PayPal widget below to subscribe. For data archives of past days, or for any other extraordinary request, please indicate your needs either by sending a FAX to 1-610-253-3564 or an e-mail to admin@finrheo.net and your needs will be accommodated.